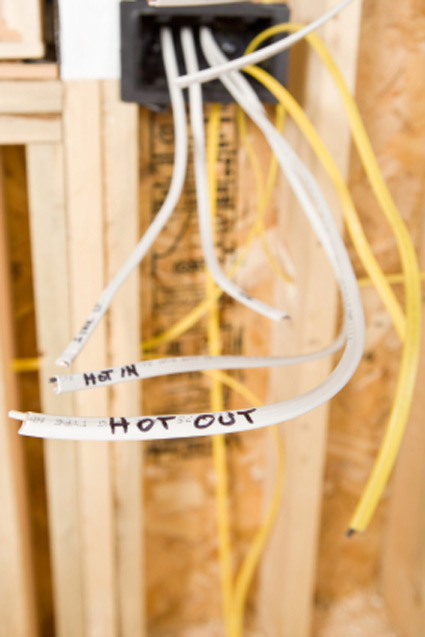 Service changes/upgrades - Get rid of that old fuse box, create more space for future needs, or upgrade your current panel to bring in more amperage.
Hot Tubs - Outdoor 240 volt hot tubs to 120 indoor whirlpool tubs.
New construction - Whole house, new construction wiring.
Repairs - Faulty receptacles, switches, light fixtures, circuit breakers, GFCI's, smoke detectors etc.
New fixture install - Adding new light fixtures, ceiling fans, wall sconces etc.
Kitchen appliances - Wiring new 240 or 120 volt kitchen appliances, and above range microwave installs.
Dimmer switch install - Light switch dimmers, fan speed controls, and remote control systems.
Smoke detectors - Hard wired smoke and carbon monoxide, smoke detector combination units.
Landscape lighting - Dedicated landscape lighting circuits, transformer sizing, and low voltage landscape lighting.
Small remodeling - One room, bath, kitchen, office etc.
Whole house remodeling - Entire whole house remodeling.
Category 5, RG 6 cable TV - Basic low voltage structured wiring.
Recess lighting - New or retrofit recess lighting.
Electric in-floor heating - Mat or individual cable in-floor heat wiring.
Exhaust fans - New or retrofit bathroom exhaust fans.
Code compliant work - GFCI compliance, faulty wiring, non-code compliant fixes, home inspection repairs.
Accent lighting - Low or high voltage, new or retrofit cabinet lighting..